Highly Trained, Nurturing Staff
We are a school for families that are seeking more than just traditional daycare for their children. Our highly trained and nurturing staff are committed to providing the highest quality childcare program possible.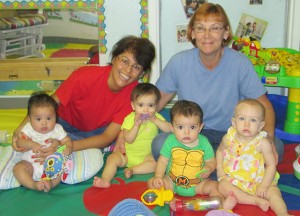 High Staff Retention
Many of our staff members are Child Development Associates (CDA) and have been a loyal part of our staff for years. We are privately owned and operated and have served the community for over 20 years.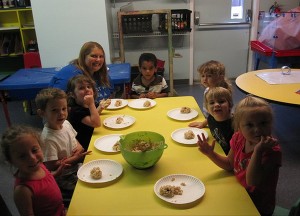 4-Star Provider
We are a 4-star childcare provider with the Texas Worksource that offers fun and creative daily activities to best encourage the growth and development of your child. Hands-on learning is an important part of our day.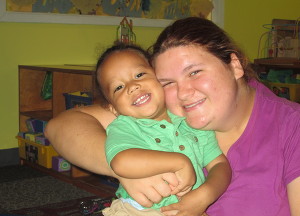 Learning fun!
We offer a literature-based curriculum that includes music, language, art, math, science, storytime, and more. We are proud to serve the Webster, Clear Lake, Friendswood, La Porte, League City, and Seabrook, TX areas.
Privately Owned and Operated
Cindy Tyrna
Owner and Director
Angie Maradeo
Assistant Director
Infants
Ms. Sherona
Toddlers
Ms. Johnesha
Two-Year Olds
Mrs. Joanna, Mrs. Debbie
Pre-K 3
Mrs. Erikah, Mrs. Jessica
Pre-K 4
Ms. Samantha, Mrs. Alyssa
Pre-K 5
Mrs. Stephanie
Schoolers
Ms. Britnee
Floating Teachers
Ms. Rilee, Ms. Angelina, Ms. Kyla, Ms. Joanne
Cook
Ms. Diane
WANT TO KNOW MORE ABOUT
OUR PROGRAMS ?
© 2021 The Growing Place Inc., All Rights Reserved.