Our Curriculum
We use a fast-paced, developmentally appropriate theme-based curriculum designed to meet the needs of each student at their level. Our daily activities are varied, hands-on, fun, and challenging. The students are given a variety of choices and encouraged to achieve their maximum potential.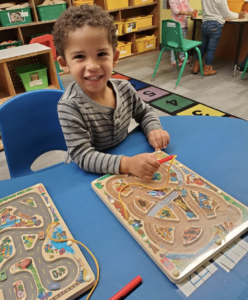 Play Based Preschool
As they play, children learn to solve problems and to get along with others. They enhance their creativity and develop leadership skills and healthy personalities. Play develops skills children need to learn to read and write. Play in early childhood is the best foundation for success in school.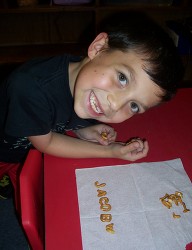 Daily Activities Include:
Music | Math | Science | Art | Language | Fine motor | Gross motor | Story time | Social skills | Outside time | Explorations | Dramatic play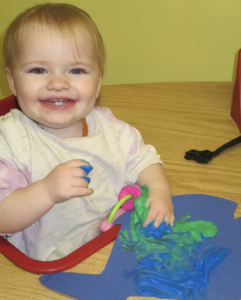 Sensory Exploration
Sensory exploration is a child's way of examining, discovering, categorizing and making sense of the world. Messy play can be calming to children. It is not just about making a mess and getting dirty; it is an essential component to learning that encourages exploration and discovery through play.
A School for Young Children!
What do parents say about us
Testimonials

The Growing Place was the best decision I could've made for childcare. My babies went there for 3 years and never once did I have to worry if they were being taken care of or treated right. The teachers treated them like family, any time I had a question or concern it was addressed immediately, and my kids loved it.
I have two kids that currently attend and we love it here! The teachers are outstanding and the curriculum is play based. They serve a variety of fresh food for lunch and snack time. Overall great school! We will go there until my kids age out.
My first visit was amazing! The atmosphere does not feel like a regular day care, it feels more like home. Always so clean and well taken care of. The best part is my daughter comes out happy and she learns new things everyday! I LOVE THIS PLACE AND WILL DEFINITELY RECOMMEND TO EVERYONE!!!
Our son, James, has been going to The Growing Place since he was an infant. I cannot believe how fast he is learning! One of the big selling points for us was that there are no TV's, and you never see teachers on their cell phones. Thanks!!
Very friendly staff that takes a genuine interest in my child.
Very nice atmosphere and friendly staff! Great place!
All 3 of my boys have attended here for over five years and they have taken great care of them. I greatly appreciate everything yall do and highly recommend The Growing Place!
WANT TO KNOW MORE ABOUT
OUR PROGRAMS ?
© 2021 The Growing Place Inc., All Rights Reserved.